I am teaming up with Farley from Oh' Boy 4th Grade for her currently series.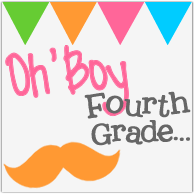 Here is what I am currently doing:
I am also linking up with TBA for their Open House Week.
Let's see: All About Me
I am 33 and have been married to my husband for 5 years. We have a little 3 year old named Lilly who is my world. Love that girl so much! My husband is a home builder so we will build and move every 2-3 years. We are currently starting our 2nd house now!!! :)
This will be my 11 year in teaching Kindergarten in a small rural school in Kentucky. I was SO fortunate to get at job right out of college in my dream grade and my dream school! I honestly don't want to teach any grade but K...That is where my heart is!
My teaching style is strict...but fun. I run a pretty tight ship, but we have fun and they also gets lots of loving. I feel like when they leave me they are very independent and ready for 1st grade. We laugh, dance, sing, read, learn, and have fun!