I am SO excited! I have reached 300 followers! Yipee!!! What is even more exciting???? I have some of my FAVORITE bloggers helping me with this giveaway. I am SUPER excited! One lucky winner will receive each of these units!!!!! Get ready....
Cara from
First Grade Parade
is giving away her Ice Cream Unit. This is a great unit for the end of the year when your kiddos minds are on SUMMER!
Jennifer from
First Grade Blue Skies
is giving away her Let's Make a Spring Chick unit..just in time for Easter and Spring!
Erin from
Creating & Teaching
is giving away her Hippity Hoppity Fun unit! So cute!
Vickie from
Mrs. Plant's Press
is also giving away her Easter "Egg"stravaganza unit! It is AWESOME!
And I am giving away my best seller Dr. Seuss unit. (I know it isn't March 2nd, but it was my best seller and I don't have a new one up yet! :))
So, I'm guessing you want to win, right? Here is how:
Follow each of our 5 blogs and leave 1 comment letting me know you did.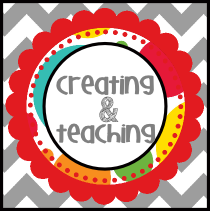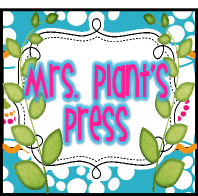 Follow each of our TPT stores and leave 1 comment telling me you did.
-First Grade Parade's TPT store
-First Grade Blue Skies TPT store
-Creating and Teaching's TPT store
-Mrs. Plant's Press TPT store
-Kindergarten Korner TPT store
-Blog about this giveaway and leave 1 comment with link to post
The contest starts here now and ends on Friday, April 6th at 11:59p.m. I will announce the winner on Saturday! Thanks so much!
Also, if you haven't already, head over to Teacher Blogger Exchange and learn about our new Pinteresting Idea Exchange!! The deadline to enter is Wednesday the 4th!